During the weekend it happend something what I was expecting, but not so soon
Before I explain it, lets start from the beginning.
Lot of mobile phones has built in proximity sensor. It is mainly used to turn off screen during the call, when people keep phone close to ear. In Lumia 920 it is placed just above top border of screen, where it can easly get dirty. I'm talking about area close to front camera.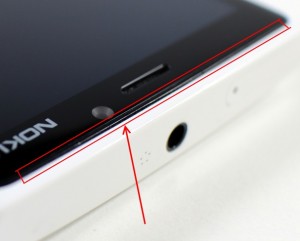 After one month of using Lumia 920 it happened. Just after starting call whole screen was dark and not responsible. It made impossible any call or phone control. Reason was dust near proximity sensor which strongly influenced its results.
Happily solution is very easy – you just need to clean up that place with compressed air, vaccum cleaner etc. In my case it was piece of foil which perfectly fitted there. After this my Lumia was working perfectly again. I was very close to giving this particular device to warranty repair as air was not working for me, but finally I found my solution

I hope that this post will help you if you ever have such problem – I hope you won't as Nokia is really great device